Haematology Resources
for Institutions
Customised e-learning solutions for institutions such as hospitals, universities and laboratories.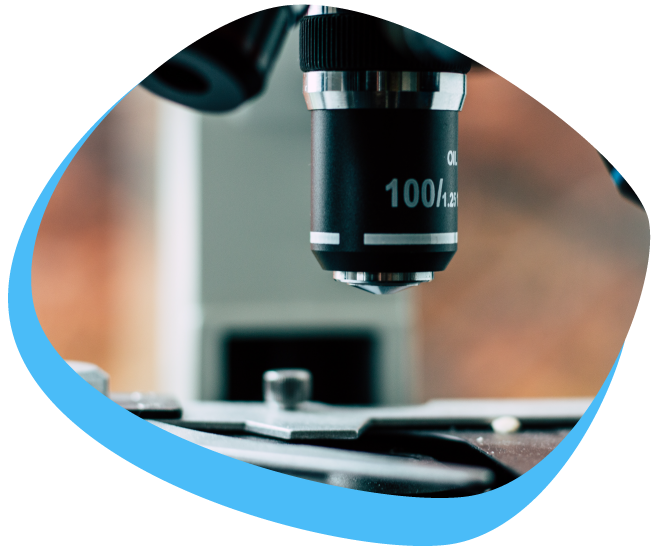 A range of products for your team's skills development
State-of-the-art, Interactive Slide Scans Unique to Blood Academy
Imagine that your team could learn by analysing profesional-grade slide scans from the comfort of their home. Studying real-world cases helps them to develop their knowledge and their application skills in the lab.
Flexible and easy access. With Blood Academy, they will have access to more than 500 digital slides that you won't find anywhere else. Each is interactive, giving you up to X80 magnification, and new slides are added regularly.

Our exclusive courses make learning easy. Establish and expand on your team's knowledge through video lectures, modules and assessments.  All our courses are accredited by the Royal College of Pathologists allowing you to gain CPD points. We also issue your own personalised certificate as proof of participation, ideal for including in your portfolio.
"I use Blood Academy to teach medical scientific staff and students, I also use Blood Academy for my own CPD and as I'm applying to be a clinical scientist in the UK"
"Blood academy is a unique education and revision aide. I found the morphology exercises incredibly helpful with a wide variety of cases, explanations and exceptional magnification detail, as good as any microscope. Would recommend for any candidate sitting the frcpath"
"I don't think I would have succeeded in my part 2 frcpath without using Blood Academy. It provided easy access to a broad range of cases - In particular the morphology cases allowed revision at your own pace and comfort with clear explanations"
"Blood Academy is an excellent website and I recommend it to trainees, It was an invaluable resource that helped me prepare for part 1 and 2"
"I cleared my FRCPath Part 1 exam as an overseas candidate in my first attempt. I am grateful to your team for blessing us with such a comprehensive and helpful platform for preparation. I shall be looking forward for subscription for FRCPath part 2."
Accurate, Comprehensive, and Up-to-date
Blood Academy is an e-learning platform and resource hub developed by experienced hematologist contributors.
Its flexible, unique and regularly updated interactive content helps your team to focus and cut time-wasting out of their learning.
Experienced and passionate team
As a group of experienced haematologists and scientists, our vision is dynamic and exciting – make learning haematology easy and interactive.