Date: 16th May 2022

Speaker: Professor Simon Noble
We are joined by Professor Simon Noble for an update on cancer associate thrombosis.
Clinically apparent thrombosis occurs in as many as 10 per cent of patients with cancer. The condition is also associated with significant mortality and morbidity. This webinar with Professor Simon Noble takes you through what you need to know about the pathophysiology, management and holistic care of these patients.
Watch the recording and complete the assessment below to get your CPD certificate.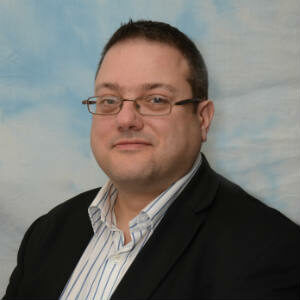 Professor Simon Noble holds a Marie Curie Chair in Supportive and Palliative Medicine and acts as co-director of the Marie Curie Palliative Care Research Group, which sits in the Division of Population Medicine. He is  also an honorary consultant in Palliative Medicine at Aneurin Bevan University Health Board. His research and clinical interests lie with cancer-associated thrombosis with particular emphasis on the management of advanced cancer and where the evidence is lacking. Simon has collaborated with international researchers to explore the impact of cancer-associated thrombosis on the lives of patients with cancer-associated thrombosis and is a strong advocate for patient partners working in all aspects of thrombosis research. He has lectured in over 40 countries across five continents, and his hobbies include trekking, the history of cinema and hip-hop.
Find Professor Simon Noble on Twitter @SimonNoble
By accessing this website and participating in this course, you agree to the conditions outlined in our 'Terms of Use' and 'Privacy Policy' pages. We strongly recommend you review these pages. 
About Instructor
Login
Accessing this program requires a login. Please enter your credentials below!