Date: 21st March 2022

Speaker: Dr Danielle Hammond
We are joined by Dr Danielle Hammond to discuss the fascinating subject of clonal haematopoiesis. Complete the assessment below to get your CPD certificate.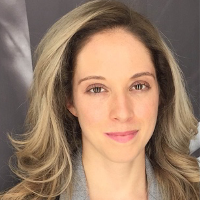 Dr. Hammond received her M.D. degree from The University of Ottawa, Ottawa, Canada. She is a graduate of the University of Toronto Internal Medicine Core Residency and completed her Adult Hematology Residency at Queen's University in Kingston, Canada. She is board-certified with The Royal College of Physicians and Surgeons of Canada in both Adult Hematology and Internal Medicine. She subsequently completed a 2-year fellowship at the University of Texas MD Anderson Cancer Center, serving as the Chief Leukemia Fellow FY 2020-2021.
Dr. Hammond is currently an Assistant Professor in the Department of Leukemia, Division of Cancer Medicine at The University of Texas MD Anderson Cancer Center in Houston, Texas. Her clinical and academic focuses include select myeloid neoplasms (AML, MDS, CMML), acquired and constitutional bone marrow failure states, and familial predisposition to leukemias/marrow failure. Dr. Hammond is also involved in the development of a clinical clonal hematopoiesis program, aimed at investigating and mitigating the adverse consequences of this pre-malignant state, including preventing leukemic transformation and the inflammation-mediated diseases of aging, as outlined in her 2021 review article in the journal Pathology. Dr. Hammond's other recent original research and review works have been published in: American Journal of Hematology, Current Hematologic Malignancy Reports, Hematology/Oncology Clinics of North America, Leukemia, and Transfusion. She is also the recent recipient of American Society of Hematology (ASH) Abstract Achievement and American Society of Clinical Oncology Conquer Cancer Abstract Merit Awards.
Dr. Hammond also enjoys medical education writing, serving 3 years as an editor and contributor to The Microenvironment, a Canadian Hematology Society publication, and writing for the 2020 ASH News Daily. She currently acts as a malignant hematology content expert and continuing medical education contributor to "Figure 1", a social networking-based education application for healthcare professionals. Her favorite quote is "hematology is the study of blood and the tissues through which it flows."
By accessing this website and participating in this course, you agree to the conditions outlined in our 'Terms of Use' and 'Privacy Policy' pages. We strongly recommend you review these pages. 
About Instructor
Login
Accessing this program requires a login. Please enter your credentials below!